National well-known trademark / Famous brand China valve

Seeking development, tidal flats, talk about cooperation, wind and sail - Zhuhai Valve Industry held 2016 dealer meeting
---
In order to further develop and consolidate the cooperative relationship and plan the strategic layout of the market, Zhuqi Valve Industry successfully held the 2016 Dealer Conference in Jingyang Villa on May 19-22. More than 150 people from 62 dealers across the country attended the meeting. The meeting was hosted by Wang Jin, deputy general manager of Jiangsu Zhuqi Valve Co., Ltd.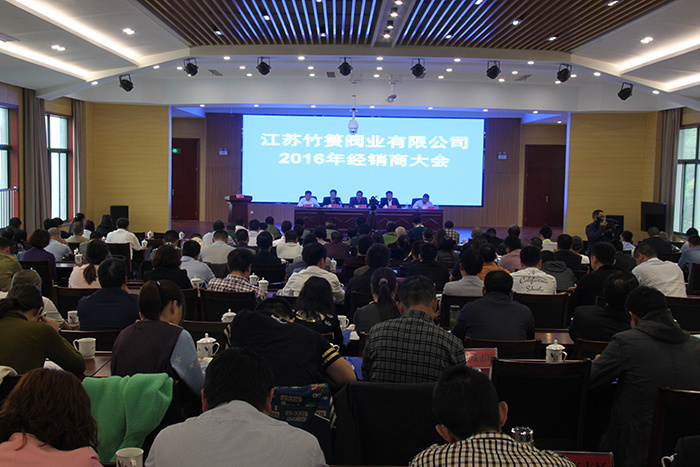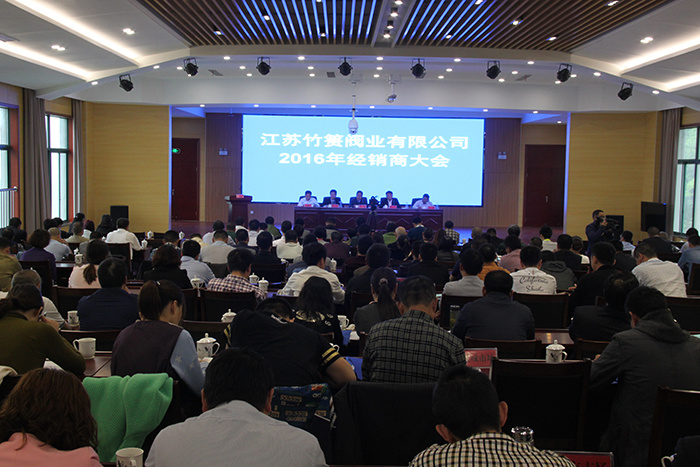 (Photo: Meeting site)
Jiang Hong, general manager of Jiangsu Jingyang Group Co., Ltd., delivered a warm speech on behalf of the group company. He expressed warm welcome to the representatives of the dealers, thanked all of you for their support and love for the bamboo and bamboo valve industry for many years, and hoped that everyone could use this meeting to deeply understand the current situation of the company and clarify the future development. Work with the company to promote the development and progress of the cause.
Wang Junfeng, deputy general manager of Jiangsu Zhuqi Valve Co., Ltd. introduced the marketing strategy plan of the company in 2016 from four aspects: target positioning, market expansion, regional strategy adjustment and marketing strategy layout. Tang Wei, general manager of Jiangsu Zhuqi Valve Co., Ltd. introduced the current situation and development plan of the company. He summarized the achievements of the company from the aspects of gold processing technology reform, market layout, independent research and development and internal management. He said that the next step will be to deepen the implementation of technological transformation, increase new product research and development, strengthen market expansion, strengthen enterprise management, and build First-class modern valve company.
Wu Tao, Chairman of Jiangsu Zhuqi Valve Industry Co., Ltd. made a speech on the theme of "strategic partnership". He pointed out that in the past cooperation, there were insufficient communication, untimely supply, untimely market service, high accounts receivable, and market cross-selling. He also proposed to establish mutual support and win-win cooperation mechanism; mutual trust and integrity. Operating mechanism; mutual interaction, resource sharing mechanism; mutual understanding, close cooperation mechanism; mutual communication, regular mutual visit mechanism. Through these five mechanisms together to create a new future for the bamboo valve industry.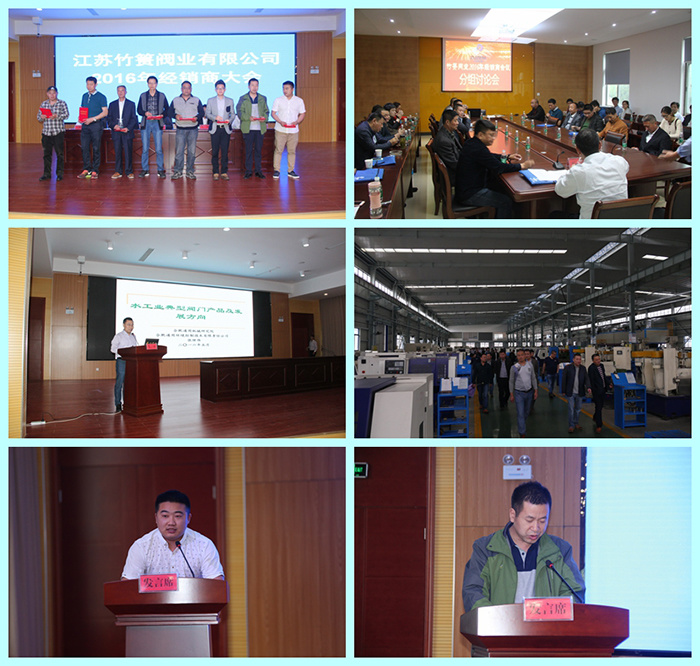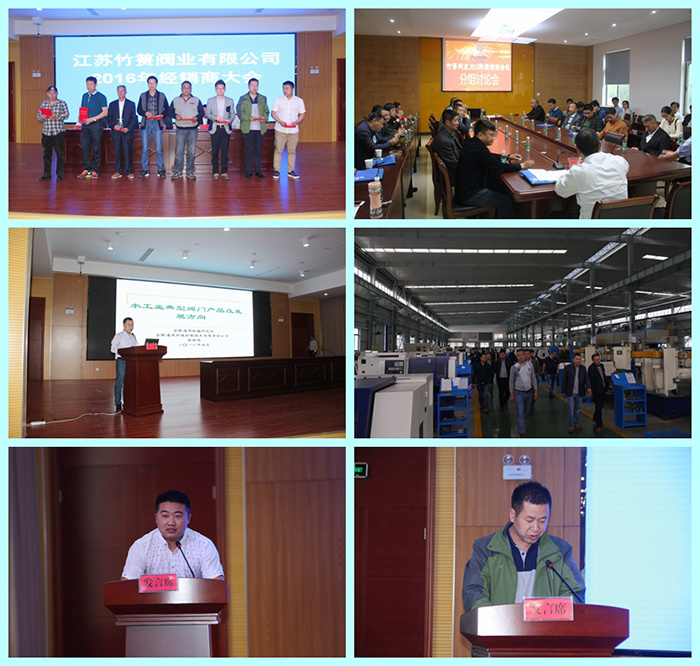 (Photo: Meeting glimpse)
The meeting also invited Zhang Jiwei, the senior engineer of the Valve Division of China General Machinery Research Institute, to give a special lecture on "Typical Valve Products and Development Direction of Water Industry", which was welcomed by the participants.
During the conference, the outstanding distributors of 2015-2016 were commended, and some outstanding dealer representatives made speeches. Participants took a group photo and visited the company and sample room. Finally, they held a group discussion. Everyone was shocked by the platform built by the company. They were very happy with the development of the company in recent years, further enhancing the confidence and confidence of the cooperation. The company's future development and cooperation issues raise many pertinent suggestions.